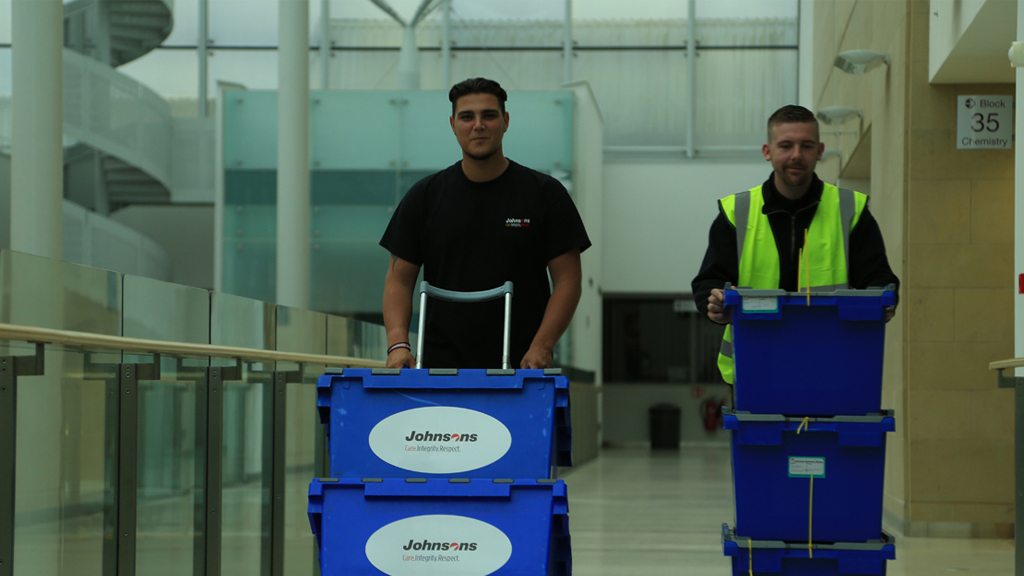 Whether you are moving science laboratory equipment and biological samples or transferring used medical lab equipment, the risks and ramifications involved are numerous and complex. In this blog we explore the key aspects of relocation and what to consider when contemplating an upcoming move.
Plan in advance
Laboratory moves are significantly more complex than a 'standard' commercial or office relocation – and as such they require more time spent planning before the day itself. Risks, downtime and disruption must all be managed and minimised – sufficient planning can help with this. Start by enlisting professional support – they can manage the process from start to finish with you, or provide standalone supplementary services. Whether you choose to work independently or delegate to expert lab equipment movers, it's worth putting together and checking an initial inventory first before turning your attention to specific logistics, dates and times. Include time for the laboratory equipment to be disassembled and packaged – as well as reassembly on the other side – as this may take longer than expected.
Reduce or accommodate for downtime
Some downtime is often natural and normal during laboratory relocations – but due to the important and often time-sensitive nature of the work carried out in laboratories this isn't always an option. If continuous service must be maintained or resumed as quickly as possible it's important to work with this requirement from the very start, involving all necessary parties and compiling resources. Setting up on the other side first before organising a 'full move' at a later stage can often help to eliminate down-time – even if normal service is slightly disrupted or delayed. Notify clients and any other associated parties in advance to minimise the impact on them and prepare for possible disruption.
Organise laboratory equipment logistics
Working with specialist lab equipment movers to ascertain which lab equipment will need to be relocated, and in what order. This is a task best completed on an individual basis, taking into account individual items then considering how they work together to decide what needs moving, and when. Now is also the time to determine whether additional specialist assistance may be needed to safely transport controlled items or equipment that may require certain conditions.
Need specialist support to move laboratory equipment, science lab equipment or chemistry equipment? Contact us today for details of our comprehensive, professional lab equipment service.