Our Accreditations
At Johnsons we recognise that effective, continuous quality management is at the heart of any successful Laboratory move. Our ability to supply exactly the services required for all types of move, at competitive prices, has made us the first choice for many of the UK's largest and most demanding names.
As part of how we operate, we make our managers responsible for continuous quality improvement in every aspect of our business. All employees are required to contribute in a positive manner to the quality of the services we supply. And as a modern inclusive business we provide all the necessary resources and training to enable them to do so.
Everything we do is planned and developed with this process in mind. We value our people and the unique mix of skills and experience they bring to our successful business. With the reputations of blue chip companies in our hands, we work hard to develop the most modern techniques and practices which will help us to provide an unrivalled offering.
The certifications and accreditations below are evidence of our commitment to doing things right. If you share Johnsons values and have the highest expectations of your supply partners, contact us today and together we'll keep your business moving through its relocation and beyond.
ISO 14001
ISO 14001 demonstrates our knowledge, compliance and sound management of environmentally responsible working practices.
OHSAS 18001
OHSAS 18001 is seen as the world's most recognised health and safety system, and helps companies put demonstrably sound performance in place in these areas.
ISO 9001
The ISO 9001 accreditation demonstrates our commitment to providing a high and consistent standard of quality in the services we provide.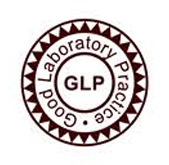 GLP
Any test facility which conducts, or intends to conduct, regulatory studies must comply with good laboratory practice ( GLP ) regulations.
CHAS
The CHAS accreditation demonstrates our knowledge, compliance and correct management of health and safety requirements.
BSEN 8522
BSEN 8522 is the Quality Management System in relation to commercial relocation services, highlighting our commitment to quality and service.
FORS
A voluntary scheme that helps improve operators' performance in fleet safety, fuel efficiency, economical operations and vehicle emissions.
NEBOSH
NEBOSH is a globally recognised qualification to assess health, safety, environmental and risk management knowledge, held by staff at director level.
RoSPA
RoSPA promotes health and safety training to save lives and reduce incidents. Our operatives train to RoSPA guidelines.
Achilles
To gain Achilles registration, a business must pass stringent guidelines covering health, safety, quality and environmental practices.
Constructionline
Constructionline demonstrates our knowledge, compliance and effective management of health and safety systems.
SAFEcontractor
The SAFEcontractor accreditation shows our awareness, compliance and consistent management of health and safety requirements.
PRINCE2
PRINCE2 is a process-based method for effective project management. All of our project and move managers are PRINCE2 trained.
BAR
BAR Commercial Moving Group members adhere to the Commercial Moving Standard BS 8522.